Mark Your Calendars!
TODAY! Right Now!
"Rock and Roll Is Dead" is up for Little Steven's Underground Garage "Coolest Song In The World 2013."  To win this beloved title, they need your precious votes. So….VOTE!
You May Vote Once Every 24 Hours and voting ends 12:00 PM on Saturday December 28th. 
---
Sunday, December 15- StageIt Online Show
Don't miss out on your chance to see Prima Donna through your computer screen performing live acoustic tunes for your pleasure! Get ready to interact with the boys of PRIMA DONNA! 
Click HERE to get your "tickets" to this unique limited experience!
---
Saturday, December 21- Slide Bar Show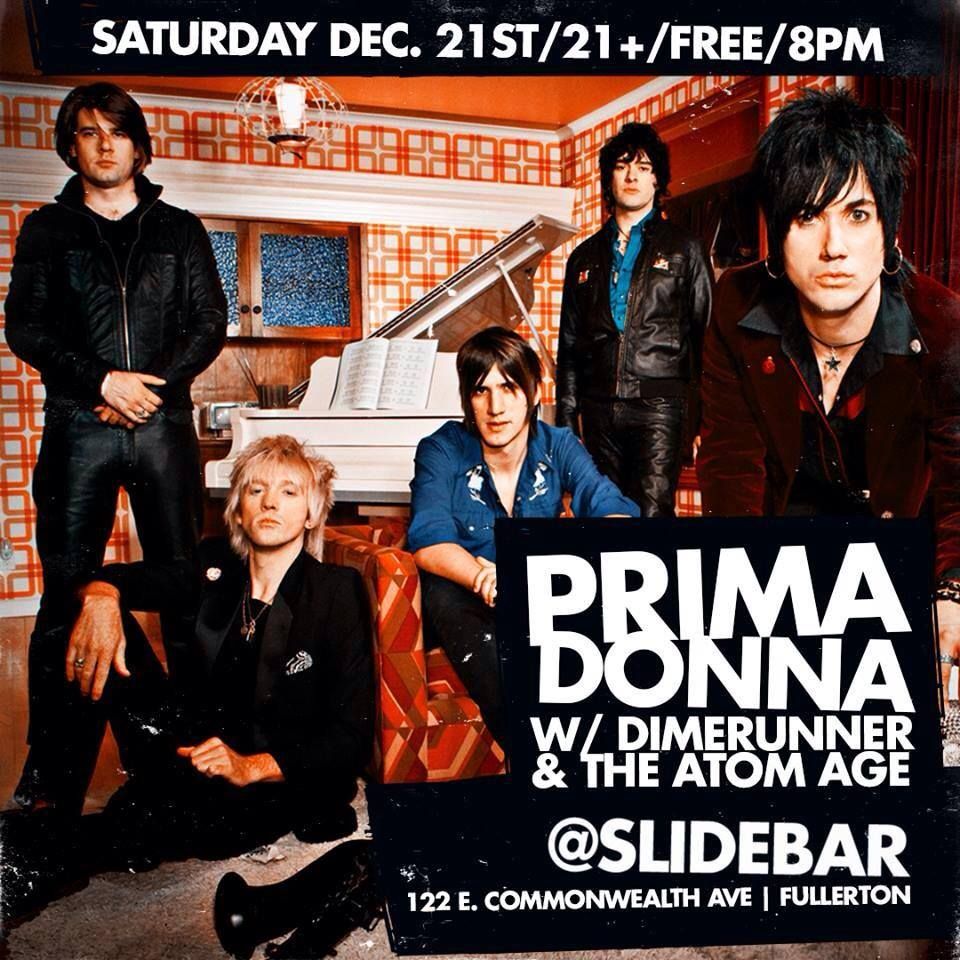 ---
Tuesday, December 31st-  NYE Show 
---
For MORE Prima Donna: 
http://www.primadonnarocks.com/